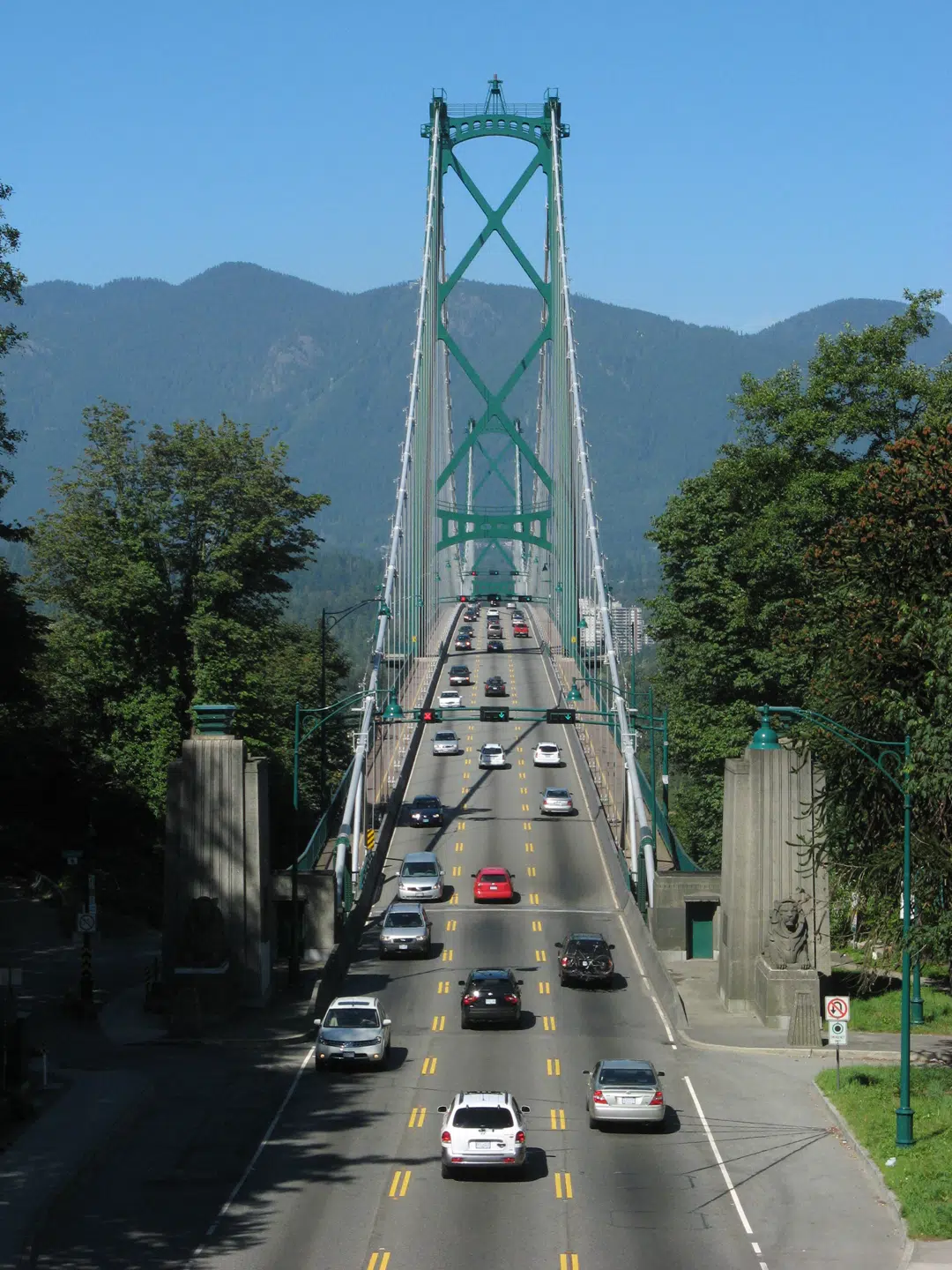 Vancouver Police have arrested two men in their 20s and are recommending charges after they climbed the Lions Gate Bridge this morning and snarled traffic for a photo-opp. The men are visiting from Washington State.
Motorist crossing the Lions Gate Bridge around 8:30 a.m. called 9-1-1 after seeing a man wearing a headlamp and carrying a large backpack, climb over the railing and pull himself up the guy-wires to about 50 to 70 feet up the bridge deck.
When officers arrived, they could not see the man from the bridge deck. The Emergency Response Team's high-angle rescue specialists were deployed to search the enclosed pathways and the guy-wire systems on the bridge.
The two men were taken into police custody and their camera equipment was seized, after they were seen scaling down the guy-wires to the bridge deck.
Source: VPD Media Release